South Brazoria County Democrats Club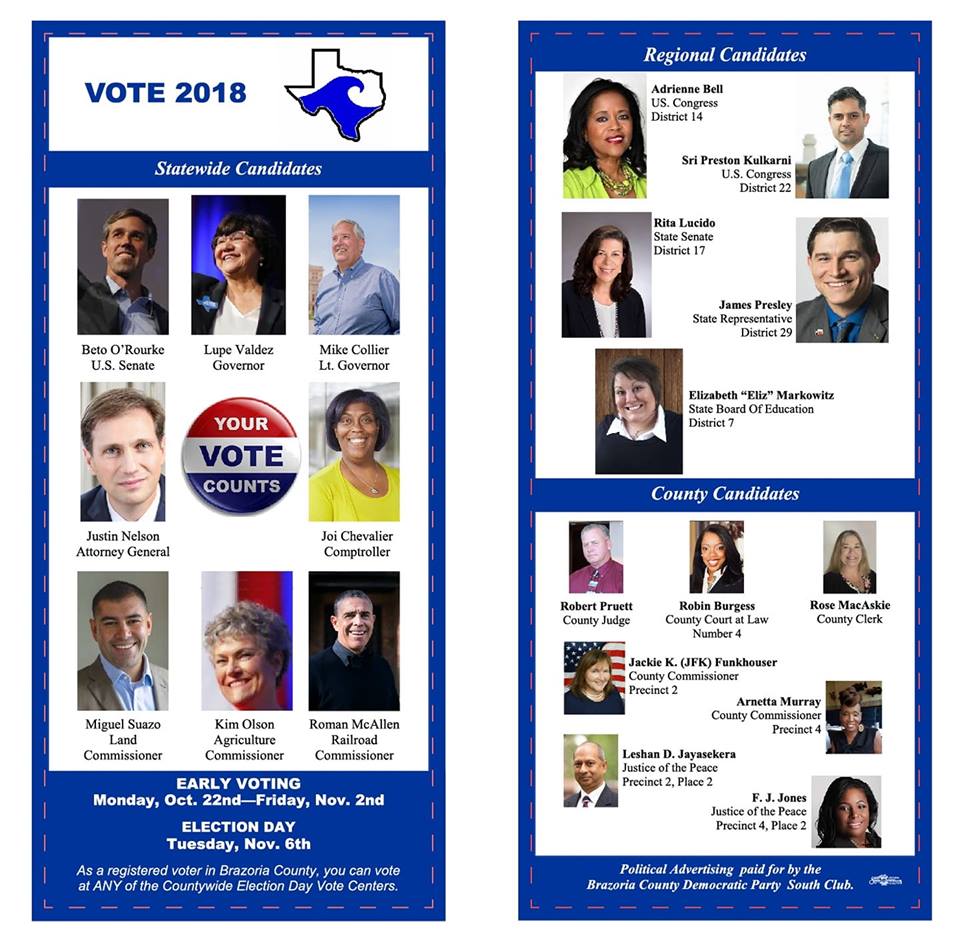 We are proud to support our great Democratic candidates!
Join Us To Turn Texas Blue in 2018.
We are knocking on doors, making calls and texting voters and we need your help.
We have organized walks each weekend.
We meet each Tuesday for dinner at various locations in the county 
We meet every 4th Saturday of the month. Coffee and a light breakfast are served at 9:30 AM followed by the meeting at 10:00 AM
Don't forget to check the events page for more opportunities to get involved.